Shadow work is any practice that builds relationships with the hidden and essential parts of our humanity. It involves expanding our awareness to see blind spots in ourselves and others.

What can shadow work offer pastors, religious leaders, spiritual directors, and chaplains? How can engagement with this work reduce the risk of harm in spiritual/religious settings?
Individuals and communities can heal from religious betrayal or spiritual disillusionment as they reimagine spiritual practice through the lens of shadow work. So, how can we cultivate communities that value and practice shadow work?
Connie Zweig, in her book
Meeting the Shadow on the Spiritual Path
, addresses these questions and more. Meeting the shadow may be challenging, but its rewards are profound for our spirituality. And it's essential inner work for those who wish to guide others. In a conversational seminar style event, Connie will unpack how shadow work, and spiritual leadership go hand-in-hand, and are necessary for personal and communal wholeness.
Date

November 3, 2023

Day of the Week

Friday
10-11am PT

Format

Virtual
Event

Duration

1 Hour

Cost

$25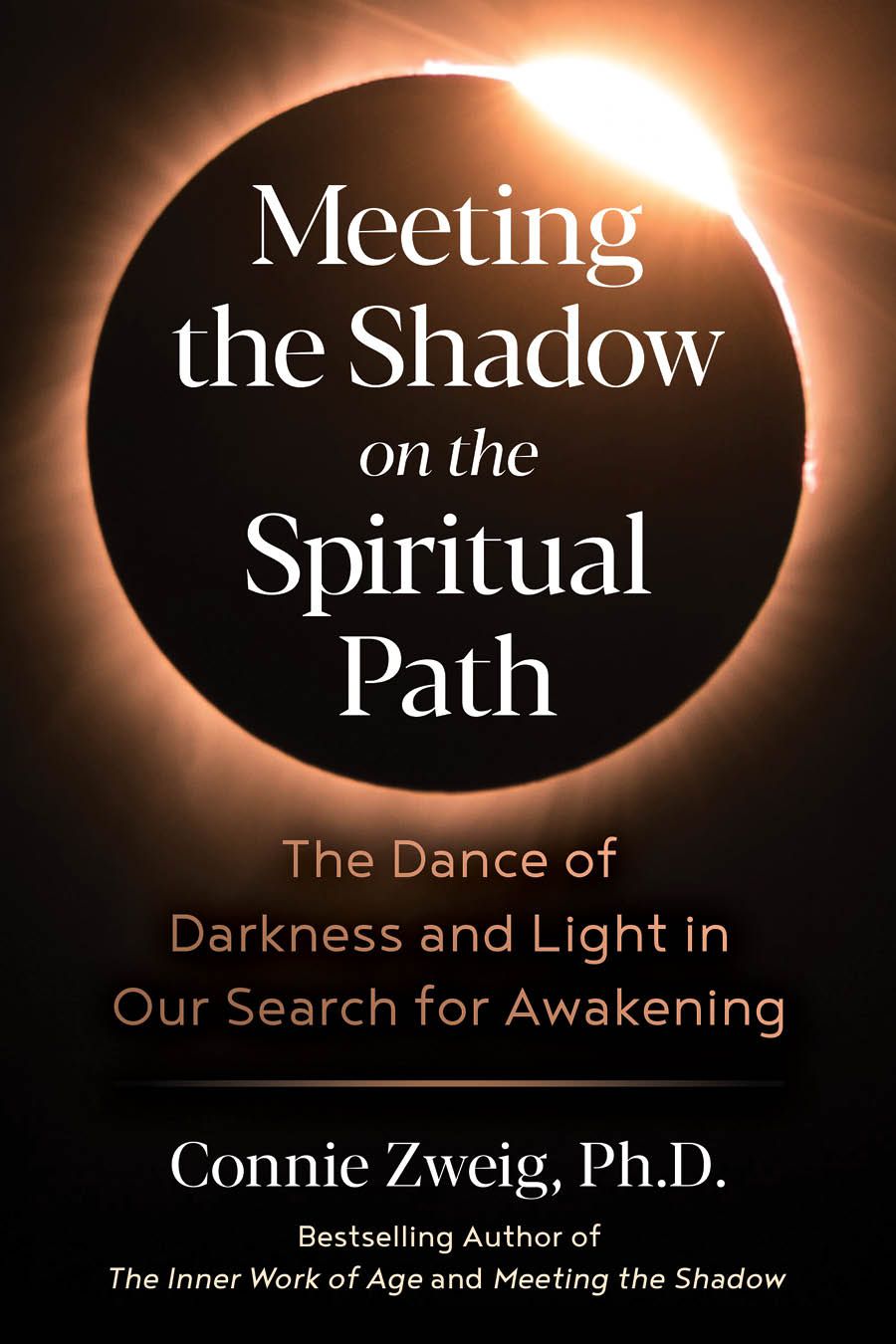 A guide to rekindling spiritual inspiration after betrayal and disillusionment

• Explains why we are drawn to charismatic leaders, what we unconsciously give away to them, and how to reclaim our inner spiritual authority

• Explores how to recover from spiritual abuse or betrayal by a teacher or group, including breaking free of denial, projection, and dependency using psychology and shadow-work

• Extends #MeToo into the spiritual domain and tells the stories of contemporary clergy and spiritual leaders who acted out their shadows in destructive ways, leaving their followers traumatized and lost

Within each of us is a spiritual longing that prompts us to unite with something greater than ourselves, to awaken to our unity with all of life. Yet, no matter the spiritual path we choose, we inevitably encounter our own shadow, those unconscious aspects of ourselves that we suppress or deny, or the shadows of our teachers and their secret desires about money, sex, and power. Meeting the shadow can derail the journey, but, according to Connie Zweig, Ph.D., we can learn to recover from loss of faith and move from spiritual naivete to spiritual maturity.

Calling on us to expand our vision of religious and spiritual life—and our vision of awakening—to include the human shadow, Zweig examines the yearning that sets us on the spiritual path, showing how it can lead to ecstatic, transcendent experiences or to terrible suffering by projecting it onto an authoritarian teacher, priest, or guru who abuses power. She tells the stories of renowned teachers—Sufi poet Rumi, Hindu master Ramakrishna, and Christian saint Catherine of Siena—whose lives unfolded as they followed their spiritual yearning. And she tells the cautionary tales of contemporary teachers of Buddhism, Hinduism, and Catholicism, who acted out their shadows in devastating ways, leaving their followers traumatized and lost. She explains how meeting the shadow is a painful but inevitable stage on the path to a more mature spirituality. She describes how to use spiritual shadow-work to separate from abusive teachers, reclaim inner spiritual authority, and heal from betrayal.

With guidance for both inspired and disillusioned seekers, the author explores how to navigate the narrow path through the darkness toward the light, rekindle the flame of longing, and once again engage in fulfilling spiritual practice.
Michael Simmons
Michael Simmons is a spiritual director and shadow work facilitator, and holds a Doctor of Leadership from Portland Seminary. He also serves on the board of the Companioning Center and Deep Water, a local community that provides tools, processes, and space for people to heal.

Michael is gifted at helping others enter liminal space in order to explore and integrate their inner-landscape. Blending Christian spirituality and Jungian psychology, Michael loves equipping individuals and communities with tools and language to heal and integrate their hidden lives.