Listening. Truly listening. This is the work I am called to do - not only to listen to others but to ask questions in such a way for them to grow in listening to themselves. As people begin to trust a space of listening, their shoulders relax, and they enter into the space ever more free. They can begin to open themselves to deeper depths, with me and with themselves. They trust the space we share as non-judgmental: open, hospitable, even contemplative.


Because everything belongs in a contemplative space - it holds what comes with curiosity, not to fix or to solve, but to notice. When we can notice with openness and curiosity, we can begin to look deeper into what is going on. We begin to notice what we actually need amid the struggle we might be facing.


So often in our culture, we push away the negative stuff we notice and try to be positive instead. We try harder to do things "right." When faced with something that could be done better, we don't want to be taken off the hook too easily. If we, do it over and over, getting corrected in our work, then maybe we will do and be better.


Sometimes we may hide what we do wrong, so that others won't notice. This is often due to finding our identity through our behavior and performance. Yet when we begin to show up with someone who holds a contemplative listening posture, we relax and begin to show up with ourselves, God, and even other trusted people.


What about doing it "right?" I mean, we don't want to harm people, right? No, but correcting the behavior and performing correctly, doesn't lead us to greater freedom and wholeness. It leaves whatever is underneath the surface as is.


Doing it "right" can work for some things. You practice your shot for basketball or your finger movements when playing an instrument. Practice does help us become more skilled at what we do. However, when it comes to relationships and listening, the skills are important but the greater inner freedom and wholeness is essential.


What if there is no hook? This imaginary hook that holds us until we get it "right." What if it doesn't exist?


There is a third way between getting it "right" and holding ourselves accountable. When I walk alongside students training to be spiritual directors there is this place, they encounter part way through their second year where they begin to relax in our supervision sessions. They begin to enter in with greater freedom and vulnerability. Before this time, we have learned some listening skills but the freedom in hosting others is rooted in their non-judgment of themselves which makes them safe as they host others.


When new directors can let go of the need to do it "right" and to be free in the flow of listening, they begin to rest in contemplative listening with others. This landing in their call is a gift for those they walk alongside, a gift to themselves as they partner with God, and an essential gift to an ever more divisive world.


I wonder if this type of listening to each other is a movement toward social justice for all that divides us. I think it is part of it and much more. When it comes to social justice, it is contemplative listening that allows us to respond instead of reacting in situations. But that is for a different post.


For now, let's lean into listening to ourselves and others. Because listening to what resonates or resists within us allows us to follow our inner journey toward greater freedom and wholeness. This is the contemplative place where we are at home in God and God is at home in us.


I wonder, as you reflect on that last sentence - where do you feel the essence of that contemplative place, being at home in God and God being at home in you?


This place deep within yourself where there is no need to perform or earn a place. Where you are free to be yourself, just as is. I wonder what would change if you spent more time there…


If you would like to train to listen in this way, we will be opening opportunities in the future. A 3-way listening series early next year, a spiritual direction cohort starting next August, and a new spiritual direction supervision training within a few months. Please reach out if you would be interested in any of these opportunities.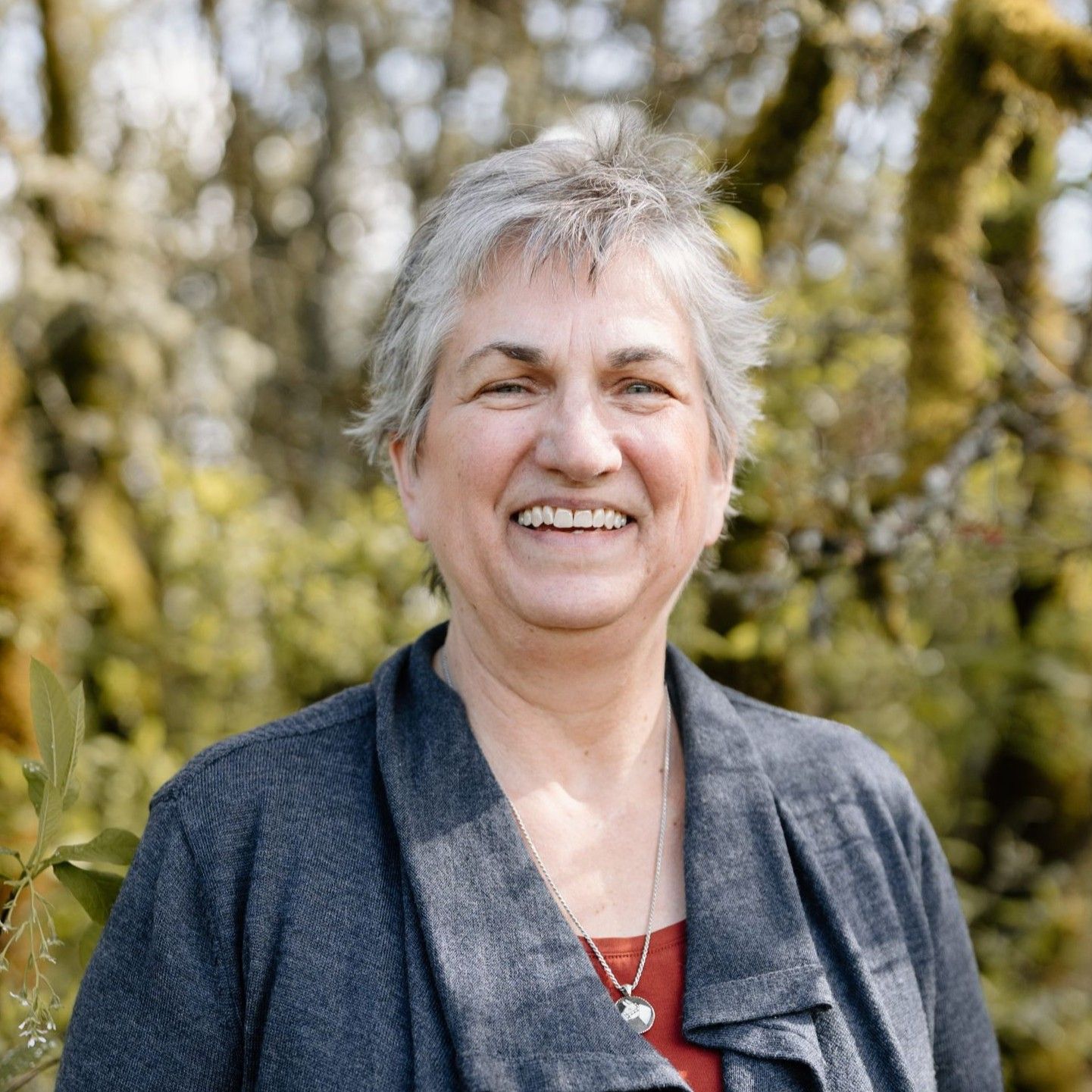 Kathi Gatlin
Kathi Gatlin co-founded the Companioning Center and founded Boldly Loved to bring together her two greatest passions: spiritual formation and teaching. Walking alongside others in their spiritual journey, whether individually or in groups, brings her immense joy. She loves sharing the contemplative life and exploring ways of understanding God with others. Ultimately, seeing companions grow deeper in their own understanding of who God is and who they are in relationship with God is her faithfulness.


Kathi is a trained spiritual director, supervisor, writer, spiritual formation group facilitator, retreat speaker, leadership mentor, and adjunct professor with George Fox University and Portland Seminary.


Kathi has two grown daughters and five delightful grandchildren. She enjoys coffee, chocolate, deep conversations, reading the mystics, and walking in trees with her Covid puppy, Oliver. http://www.boldlyloved.org