"The cultivated life is one of persevering in our longing. In the garden and on the trail, grace collaborates with dedication. Our completion comes toward us as we move toward it". - Susan Phillips, The Cultivated Life


The morning is fresh. The birds are singing. The coffee is particularly good. This is the start of my cultivating day. Beside my cup of coffee are four books, which I would rather call 'friends along the way'. During the past year of the pandemic, I have found these four "friends" to be comforting, informing the posture of my heart. This gave me space to be, while sitting in a plethora of changing information, grief, and mystery.


Today, warmed by coffee, birds and fresh air, I share my companions with you.


Seven Thousand Ways to Listen: Staying Close to What is Sacred by Mark Nepo


The Rhythm of Life: Celtic Daily Prayer by David Adam


Daily Prayer with the Corrymeela Community by Padraig O Tuama


Art of Pilgrimage: A Seeker's Guide to Making Travel Sacred by Phil Cousineau


One of the ways to cultivate and listen to our lives, is to pay attention to what we are drawn toward.


As the chaos of the pandemic year unfolded, I realized that I was drawn toward a lovely group of authors. I needed rhythms, more than ever. The authors Padraig O Tuama and David Adams became companions offering the rhythm of Celtic Daily Prayers. These prayers helped ground me and give structure for interior expression. The rhythms of daily reading have become scaffolding for my life.


Mark Nepo challenged me to listen and lean into the simple and sacred work of being present every day. Phil Cousineau informed my rule of life. My commitment to life as a pilgrimage was reinforced by his encouragement to take first steps and to hold fast to the sacred ordinary.


What has tethered you in the middle of this year of disruption?


One of the gifts of this year has been the exploration of my own area. I have lived nearly thirty years in the Fraser Valley of British Columbia and felt well connected to the terrain. After cancelling my May 2020 trip to walk the Camino de Santiago, I disappointedly laced my hiking boots and began walking here. What I discovered were beautiful dikes, rivers, and a pathway; places I had not known existed.


My life was cultivated by the sacred ordinary of my environment. I discovered the beauty in winter foliage and resting land. I was able to wave at neighbours and talk to cows, sheep and llamas. This experience awakened me to the simple and sacred work of being present wherever I am, an act of spiritual discipline.


Susan Philips, in The Cultivated Life says, "Plants extend their roots and branches toward the life-giving elements. But they don't control the rain or the shine. Those animating elements are given. Plants also participate in, yet don't control, their fruit bearing. Fruit is given to those who orient themselves toward life". [1]


One of the dances of this pandemic is holding the tension of releasing control and re-orienting toward life. I did not always do this well. There were many times on the dance floor of my pandemic existence, that the rhythm between the Giver of Dance and my footsteps were not in sync. What I discovered in the process of this tension filled dance floor was that showing up honestly was the most important thing I could do to orient myself toward life and the Giver of Dance. My dance floor was often strewn with fear, disappointment, sorrow and anger. The music didn't feel melodic and I resisted the invitation to release. Yet, I found my desire for listening was deepening and the sense that I was not alone on the dance floor.


What is the Giver of Dance whispering in your ear as you struggle with this year of disorientation?


Our stories continue to be written. I continue to be curious about the long-term wisdom that is born out of times of disorientation. I wonder about the cultivation of life in these places, and I whisper this prayer, "Oh, God of the journey. Help me to remember that a journey of a thousand miles begins with one step. Amen."


Notes:
1 Phillips, S. S. (2015). The Cultivated Life: From Ceaseless Striving to Receiving Joy. Downers Grove, IL: IVP Books, an imprint of InterVarsity Press. 198.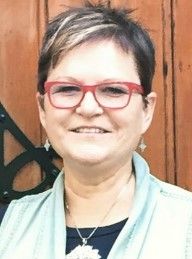 Susan Anquist

Susan Anquist lives in British Columbia with her husband Warren. She is the mother of two married children and their spouses. She is a grandmother to three lively, lovely granddaughters one, four, and six years old. For the past 20 years, Susan was a part of the ministry team for OASIS Ministries, a ministry focused on providing a space for ministry leaders to process transitions and deal with the stresses of ministry/personal life. She holds a Masters of Arts in Spiritual Formation and certification for spiritual direction from Portland Seminary. She practices spiritual direction both online and in her community. She loves walking. In 2018, she walked part of the Camino de Santiago. Her plan was to complete more of that journey in May 2020, but due to our current circumstance, she will walk another time. She loves reading, poetry, and finds much joy in writing. She has a spiritual formation blog on Instagram (#Susan.Anquist).