It is the middle of the summer, and I can already begin to feel a transition brewing. I've come to realize that my body is acutely aware of future transitions. It's a gift, and yet it has felt like a perpetual looming black cloud or self-inflicted torture as I anticipate the future. It's not worry or anxiety, as it may seem from the way that I describe it. It is my body's memory of past trauma and hard seasons that blindsided me because I would do my best to think only on good things, denying the things that were.


I've always believed, and still do, that the next season will be better than the last. While this hopeful thinking is optimistic it can sometimes seep into being pollyannaish as I haven't always accepted the complexity and diversity in which my family moves through the world.


Over the last 5 years my girls and I have been on a journey to discover more about ourselves. We have noticed edges that never softened as we strived to mold ourselves to be normal and to fit in to the daily grind and construct of a normal American family. We worked hard (me teaching my girls to live in denial of who they were by living in denial of who I was) to perform and meet benchmarks of societal, religious, and developmental norms. These norms were soul sucking and exhausting to pursue because in many ways they were formed in the past by male neurotypical brains.


Something needed to change, I needed to change. The diversity of our brains and bodies desperately needed to live a gentler life, we needed to find a current that was more fitting to us in the River of Life.


Our bodies needed to heal from the trauma we had experienced from others, the pain we inflicted on ourselves, and the pain we had inflicted on each other as we were trying to find our way. I never intended to have a family who hurt one another, yet that is what happens when dirty pain is not healed by working through clean pain. (Menakem 2017)


As I began to pursue my own healing, space was created for us to seek out better ways to support my daughters and their neurodiverse brains. Part of me believed if I could help them live more at peace with themselves than I would have more peace too. What I soon found out was their journey of self-discovery and acceptance was an invitation for me to uncover that I have a neurodiverse brain too, as an autistic person.


This discovery explained so much of my childhood experiences. I had lived a double life, masking what was happening on the inside and outside. It was a way of creating safety for myself as an autistic survivor of domestic abuse.


My brain and body functions differently than neurotypical brains and bodies. I have sensitivities to things neurotypicals don't even notice, and in other times the most obvious goes right over my head. My brain also has a proclivity to pursue spiritual and emotional matters as I spend time in nature. I'm a deep thinker who can't help myself. For most of my life I tempered and withheld this part of myself from the world.


I was a master of hiding, and "of course," that was what I needed to do to be safe. "Of course." Two words that have had a radical impact not only on my soul but also on how I relate and hold space for those I companion. I remember the first time I heard those words; it didn't make sense because in the past people would have tried to explain my story in a different way, disqualifying my experience and my feelings. Instead, my spiritual companion was affirming my story and feelings. She gave me space for self-acceptance and showed me how Divine companions their beloved, even the neurodiverse.


I continue to grasp that Divine's radical acceptance, compassion, gentleness, patience, kindness, and love is the pathway of healing for my soul, body, and mind. While Divine desires good things for me, Divine does not want me to live in denial. Living in denial is not kindness, nor is it living in freedom. Denial no longer serves me or my family as it once did to keep us safe from the threat of pain and suffering. I'm learning a new way of leaning into the pain that doesn't perpetuate pain within me or blow through me to others. This is the work of being present and it will always be the work I continue to do in this lifetime.


As the summer feels like it is nearing its end, I am leaning into the anticipated transition with a redeemed hope while holding and accepting complexity and neurodiversity. More invitations will come to heal, to cry, to be compassionate, to accept help, and to learn. And most importantly, more ways for me and my girls to know we are fiercely loved, always accepted, fully known, seen, and heard, first by Divine, secondly by ourselves, and thirdly by each other.


As the transition of seasons is coming, what do you notice of yourself? Is there an image, color or feeling that comes to mind?


What does kindness look like and feel like as you continue through the end of the summer?

Notes:
Resmaa Menakem My Grandmother's Hands: Racialized Trauma and the Pathway to Mending Our Hearts and Bodies. (Central Recovery Press: Las Vegas, NV 2017). p. 20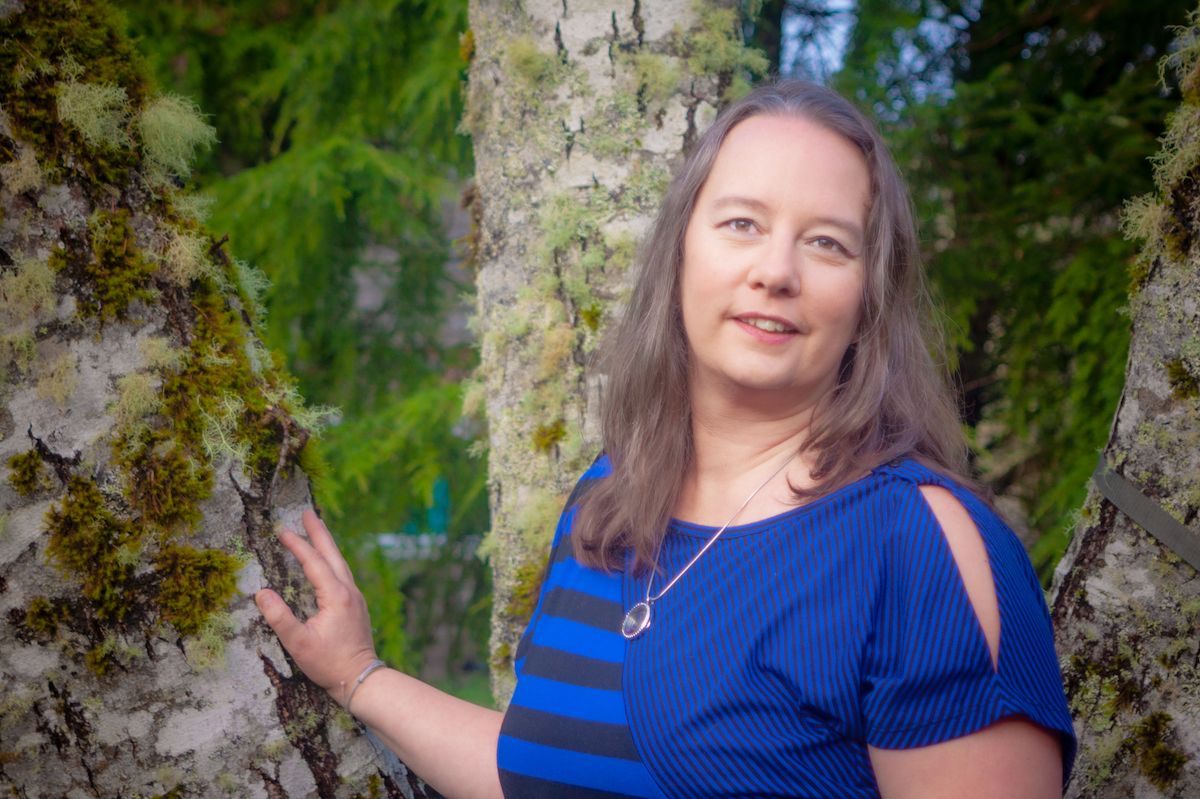 Audre Rickard
Audre is a Spiritual Companioning Editor who is passionate about helping writers, authors, bloggers, pastors and spiritual directors lean in to their call to write words the world needs to hear. She holds in high esteem what wants to be said and what needs to be said. She believes it takes writer and editor leaning into the Spirit to hear clearly the words the Divine has called the writer to share. As the three sojourn together, the writer's voice is strengthened, their writing craft is honed and their reader will hear the words they have been longing to hear at just the right time.
Audre founded Saturated Grace, LLC in response to her call to be a Spiritual Director. She provides spiritual companionship and hosts Saturated Grace Groups. She sees the world through the lens of being an autistic person who mothers nuerodivergent children.