On a recent paddleboard excursion, I watched the sunrise illuminate the water, while I contemplated God's glory held in the light as it danced across the lake's surface. Stillness aroused my senses to the snowy heron's wings tapping the water's surface, accompanied by the rustle of muti-colored leaves disguised by the soft glow of the new day.
Every element of creation glorified the creator by being exactly as they were crafted to be,
drawing me into the intimacy of their worship.


Humans are kind of like trees on a constant journey of growth and development. There is never a moment when a tree stops being a tree, nor do we look at trees and think, "hey if you worked a little harder you would be a much better tree." In fact, we marvel at the tree's majesty and join creation's praise when we bask in their presence. In some places in the world people pay to go forest bathing.
Our deciduous and coniferous friends have much to teach us.
I suspect our fascination with trees connects to a God breathed longing in us waiting to be exposed.


Like the tree, God is continually developing who you are. Meanwhile, the core of yourself is always present.
You are the only human version of you in existence and a gift of God's creation to the rest of the world.
What would happen if we looked at individual humans with the same wonder and reverence, we look at other created things? C.S. Lewis stated in the Weight of Glory, "Next to the sacraments your neighbor is the holiest object presented to your senses, for in them glory itself is truly hidden."[1] Concealed by expectations, performance, wounds, and comparison are the many faces of God.


As a therapist and spiritual director, I am fascinated by the intersection of science and theology. Practices found in approaches like Polyvagal Theory and Internal Family Systems connect us to our core self. When we understand how
our nervous system responds to external stimuli and we learn how to operate from our core self, we become compassionate, curious, grateful, and full of love.
From this place we encounter the Divine essence within and we see the many faces of God that surround us.


Ignatian spirituality compliments trauma-informed approaches that draw us into deeper communion with ourselves, God, and others. Communion is the presence of God with us, inviting us into a place of unity with the Trinity and the community of saints who surround us. We are to live a life drenched in God's love, offering praise and reverence to the creator by
being exactly who we are, free from the expectations and wounds of this world.


As an image bearer of God, with the capacity to be filled with God's presence by being your true self, you invite the rest of us to experience God in a way that only you could. Ignatius of Loyola famously looked for "God in all things." [2] While theologian and philosopher Dallas Willard stated that "we live in a God bathed universe."[3]
The hope is that each of us would walk among creation wide eyed in wonder at the God of love, who surrounds us throughout creation.
When we see humanity from this lens, we connect to the Trinity who beckons us to join the community of love.


While I sat in wonder on my paddleboard, an eagle soared above full of grace and ease. My desire in that moment was to be free.
Liberated from the expectations of others, the influence of my ever-fluctuating emotions, and the striving to be other than who I am created to be.
As the sun rose into its fullness, I imagined what it would be like to rise above the trees, the water, and the birds. Not to look down on creation, but to find my corner of the world so I can bear witness to the life God breathed into me.


Tracy invites you to notice the gaze love in her course, Trauma Informed Spirituality: Integrating Polyvagal Theory & Ignatian Spirituality for Soul Companions. This in depth course includes an experiential component, teaching, discussion, and strategies to use when walking alongside others. Sign up here.


[1] C.S. Lewis, The Weight of Glory: And Other Addresses (New York, NY: Harper Collins), 1949.
[2] William A. Barry SJ, Finding God in All Things: A Companion to the Spiritual Exercises of St. Ignatius (Notre Dame, IN: Ave Marie Press) 2006.
[3] Dallas Willard, The Divine Conspiracy: Rediscovering Our Hidden Life in God (New York, NY: Harper Collins(2009)love to access every part of our being and to rest in God's presence.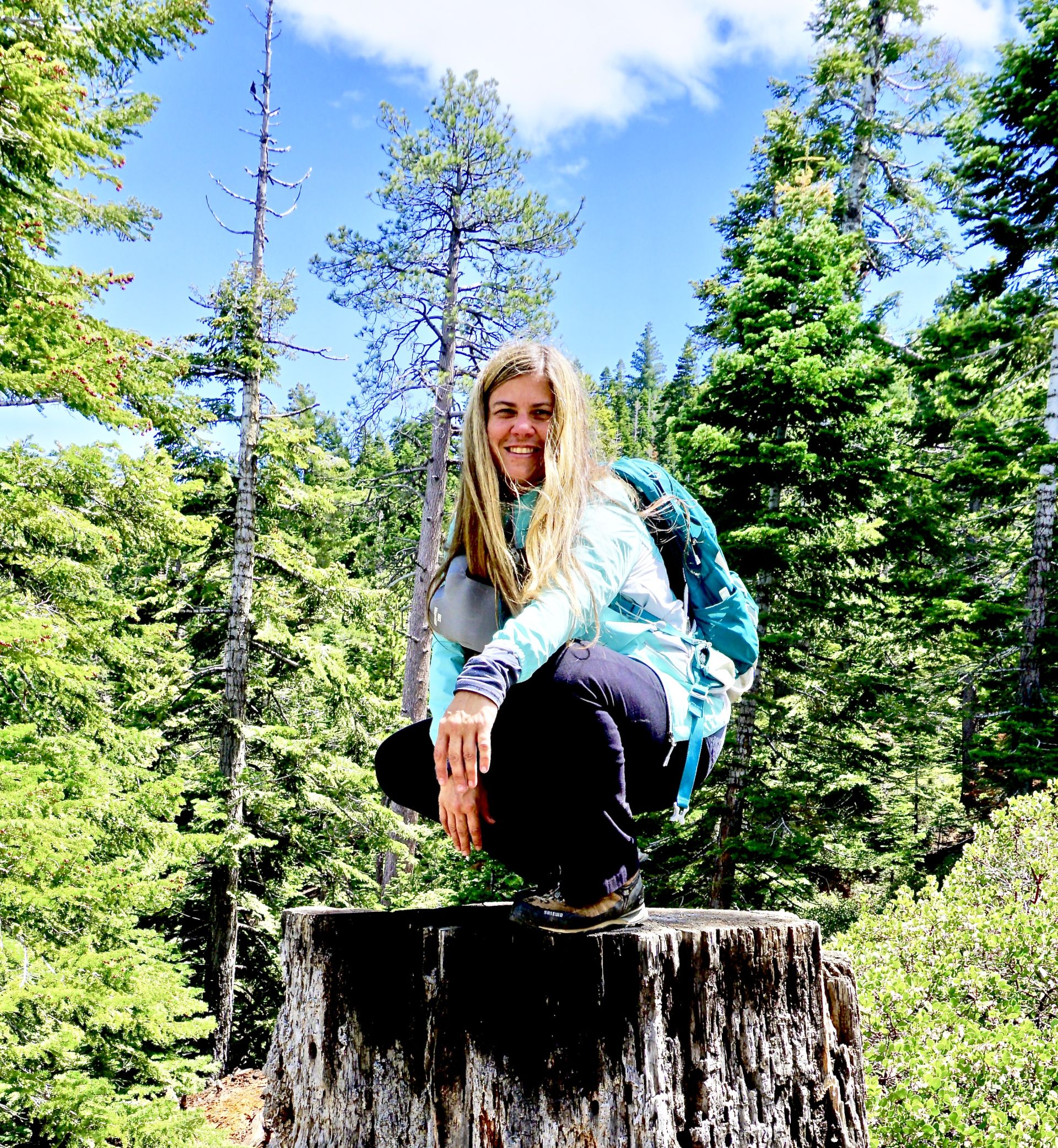 Tracy Busse
Tracy Busse's life and work have fueled an ongoing desire to move in harmony with the Trinity and to create spaces where all can encounter intimacy with God. Tracy is a writer, teacher, counselor, and spiritual director. For over eighteen years, she has provided therapy to children and adult survivors of trauma and human trafficking. She also provides consultation and training to a variety of organizations who serve leaders and marginalized populations. Continued growth in Kingdom life and integrating God's love and presence into her work are the heart of her practice. In addition, Tracy is currently working on a doctorate in Spiritual Direction at Fuller Theological Seminary, which offered the opportunity to enjoy a 30-day Ignatian Retreat.

The fruit of this experience continues to grow and reveal greater depths of God's love and abundant grace. With the belief that God is in all things, Tracy finds delight on her paddle board, hiking, playing the guitar, painting, traveling, and resting in the company of fellow image bearers.