I am not the sower, planting. I am the soil, receiving.


I was with a group of fellow spiritual directors for our monthly gathering. As our leader guided us in the practice of imaginative prayer, she invited us to cup our hands in front of us in preparation to receive a gift from Jesus. What might he give?


I didn't receive anything that day other than the companionship of Jesus, which, in itself, is quite a gift. The following morning, however, I sensed an invitation to open my hands once more. Ever so gently, placed right into their emptiness, was a little green seedling, with bits of dark soil clinging to its intricate roots.


I initially thought I was to plant this somewhere, as if I were the gardener. But I was wrong. As it turns out, this little green seedling would not be planted by me but in me. Into my hands. Into my heart. Into my own soul's soil.


Much to my surprise, I was not the sower, but the soil. And this seed from God would grow up within me.


It didn't take long for my mind to wander over to the Parable of the Sower (Matthew 13). In this story Jesus spun, we're told the seed that fell into the good soil produced 30, 60, 100 times what was sown. This was the sense I had as Jesus put the seedling into my hands. The sense that this little plant would multiply, would reproduce itself, would become many out of the one, as it was planted, not by me, but in me.


I am the soil, not the sower. I am not tending, watering, weeding, or seeding. I am simply the ground opening, made ready to receive that which comes to me.


I am its host and its home.


But it is costly, this becoming and being good soil. And I haven't always been thrilled at paying the price. The truth of it is this seedling is being planted into the compost of my life. Tucked right down into the soil of my soul, made rich from the rending.


A wide clearing has been made in me over the past five or so years. The soil, watered by my weeping, has been enriched by all that disintegrated and dissolved before my eyes. The composting of my previous life. Because of the breaking apart, and not in spite of it, I am a prepared place for the plantings of the Lord. And the Lord is a very good gardener.


"For the Lord will comfort Zion; he will comfort all her waste places, and will make her wilderness like Eden, her desert like the garden of the Lord; joy and gladness will be found in her, thanksgiving and the voice of song." Isaiah 51:3 NKJV


Eugene Peterson puts it this way in The Message: "I'll transform her dead ground into Eden." Yes, and amen. That is what comfort looks like: little green bits planted in a land widened by our weeping.

Sometimes we are the seed, planted by God in specific places to take root, grow and bear much fruit. Sometimes we are the sower, planting seeds of love, hope, generosity, and truth in the lives of others. I have been both. I am both. But I am also the soil, especially so in this season. Host and home to that which the Holy One hopes to grow.

Plowed deep, I have lain fallow for years of rest and regeneration and all the rain that falls. And now, broken open, my ground of grief is gifted the green, a sweet little sapling from the hand of God. I tremble with the anticipation of it.


Today, at this moment in time, I am not the seed. I am not the sower. I am the soil.


I am not the thing that grows up from me, the fruit or flower visible above. No, those can live or die, bloom or fade, remain or be uprooted. I am not them.


I am not the product or the plant that emerges from my depths. I am the depths themselves, the ground from which they grow.


The writer of Hebrews gives a hopeful word: "Ground that drinks up the rain falling on it repeatedly, and that produces a crop useful to those for whom it is cultivated, receives a blessing from God." Hebrews 6:7 NKJV


Drink up, dear friend, drink deep. Everything that falls can foster the flourishing.


We are the seed. We are the sowers. We are the soil from which the sprouts grow.

*Reprinted with permission from Anabaptist World magazine, AnabaptistWorld.org.*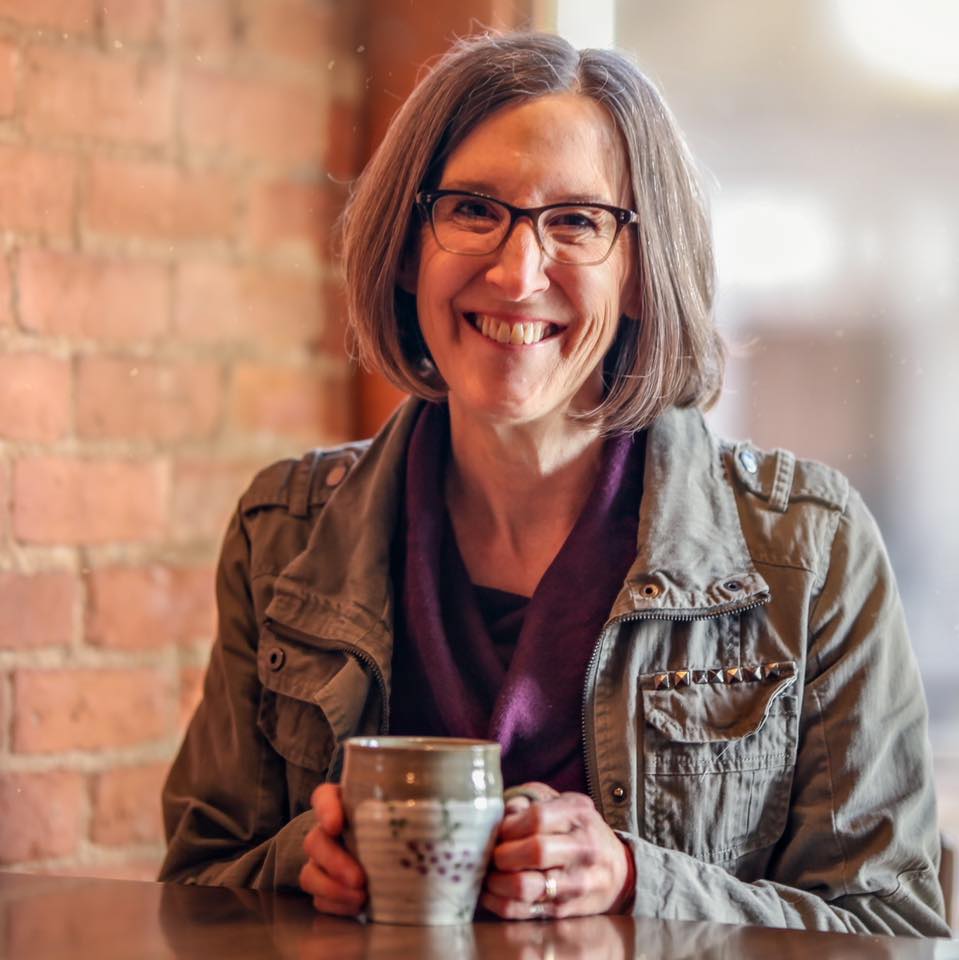 Jenny Gehman
Jenny Gehman is a freelance writer and retreat speaker, currently pursuing a certificate in spiritual direction. She was trained as a music therapist, but hospitality is her heartbeat. She is a firm believer in the wild, wide-open, warm-hearted welcome of God, our "Holy Host," and believes it is at God's table we are healed and made whole.Jenny lives in the Amish Country of Pennsylvania with her husband, son, and usually a visitor or two. She enjoys crackling fires, classical music, and chocolate of the darkest variety.
You can learn more about Jenny and sign up to receive her weekly Little Life Words by visiting her website:
http://www.jennygehman.com
.