Liminal spaces hold
opportunities for transformation
, but first we must feel their tension, paradoxes of joy and nervous stress, adventure and ache, togetherness and loneliness.
In some doorways of my home the flooring passes so seamlessly between spaces, I hardly notice crossing them a hundred times a day. But other doorways have a sill between surfaces. Shoes sound differently moving across tile, wood, or carpet than if I pad around barefoot, feeling changes in temperature and texture on my soles.


These are thresholds in their simplest, most obvious forms, physical doorways.
Thresholds are transitional spaces between places or stages where change is occurring
. Nature gives us seasons with visible signs of change in vegetation, weather and sky. In our local geography, we mark seasons with everyone around us, changing clothing, dinner fare, and beverage temperatures to meet the weather.
But we also encounter changing seasons in life and faith as we move through stages of growth and grief. While we may still have community, some passages leave us feeling alone.
These borderlands can be sudden or gradual, thick or thin, short or long, interior or exterior, even moving between one way and another
. It may be unclear if we are coming or going. In fact, one hallmark of thresholds is a swirl of ending and beginning, hello and goodbye, death and resurrection.
Because thresholds are passages of change,
they require all our senses to be at attention.
Our black lab, Luke, used to put his nose to the wind and trace what was riding in. He could sleep soundly in the backseat of our truck through the mountains, even snoring, and still sit straight up at the exact moment we approached the rest stop even if our wheels never slowed.
Even without Luke's keen sense of smell, we humans can notice a scent on the wind and suspect change is coming long before it arrives. Being attentive, we note changes in temperature, light, responsibilities, emotions, roles, or patterns of relationship before we can name their meaning.
We may sense shifts in our soul (body, mind, spirit) somewhere between exile and belonging or ache and vitality.
We might find our old ways stop working or we begin asking new questions. These shifts are clues that we may be crossing a threshold.
How do we make these crossings into the unknown?


Jean Stairs suggests moving
away from death-denying to reclaim the soul's rhythm of embracing death and resurrection
. She asks, "Can we view these miserable crises as opportunities to discover what is dying in our relationship with God and how our faith is being born anew?" [1]
She suggests the following: [2]

First, listen for the sounds of death and awakening in liminal seasons.
Second, name the death and soul awakening.
Work it out with our body – garden, journal, sing, paint, swim, walk, run, or hike in all kinds of weather
. Talk to someone who can listen you into naming: spouse, friend, spiritual director, pastor, physician, therapist, or any combination of these, over time.
Third, affirm liminality as part of this life, a natural part of our maturity and connection with God.
We may catch ourselves denying or resisting death a little sooner
. We become more honest and ready for the shaping process of moving from death into life.
Fourth, express the change. Some thresholds have familiar ceremonies to mark them - baptism, wedding, birth or adoption of a child, graduations, and funerals. Other passages are merely named - empty nest, job loss, retirement or divorce.
Even as we are physically pushed through a threshold by an event or impatience, without a ceremony, we are left without expression and therefore our growth is incomplete.

John O'Donohue captures the value of rituals around liminal spaces,
"
We have fallen out of belonging. Consequently, when we stand before crucial thresholds in our lives, we have no rituals to protect, encourage, and guide us as we cross over into the unknown
." [3]
Recently, I trudged through the woods to a diverted stream, dry ground exposed in swaths of tumbled rock. To process a few thresholds in my life - my mom's breast cancer diagnosis, old friendships fading and new ones emerging, a fresh decision to drop my guard and show up -
I created my first cairn
. In a spot where a ribbon of stream curled around a large, settled stone, I stacked a heap of stones as a landmark. Ebenezer in the middle of a stream, worn and newborn.
I headed home, still in a hazy in-between, but sensing life on its way with loss and so much possibility I laughed out loud to the pines.


Even without resolution,


I felt this stanza from Gunilla Norris' poem "Crossing the Threshold",


On the threshold the entire past
And the endless future
Rush to meet one another
They take hold of each other and laugh.
They are so happy to discover themselves
In the awareness of a human creature
. [4]

Questions for your thresholds:
If you can, name your threshold. Ask a listener to help you.
What are the sounds of death and awakening in and around you?
What is here for you in this threshold?
How are God and you marking change in and around you?

Notes:
[1] (Stairs, 2000, p. 84)
[2] (Stairs, 2000, pp. 88-92)

Bibliography:
Norris, G. (1991). Being Home - A Book of Meditations. New York: Bell Tower.
O'Donohue, J. (2008). To Bless the Space Between Us. New York: Doubleday.
Stairs, J. (2000). Listening for the Soul. Minneapolis: Fortress Press.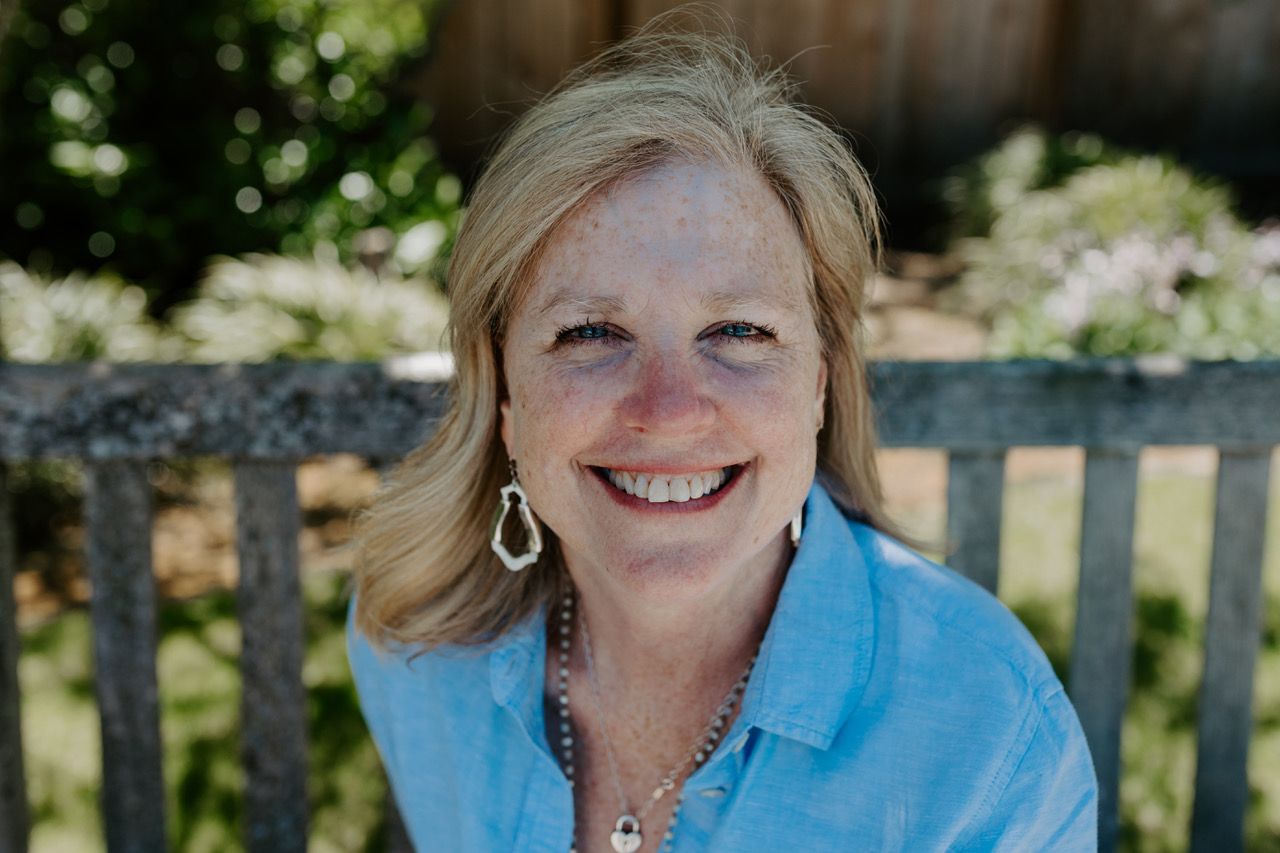 Terri Conlin

Terri Conlin is a certified Spiritual Director, writer, and occasional preacher.


She has a BA in Architecture from the University of Texas at Austin and a MA in Spiritual Formation from Portland Seminary. She thrives when creativity and resilience flourish together in God's sheltering places.
Terri and her husband live among the rainy firs of Oregon. They have four grown children and seven feisty grandchildren she calls the Wonders. Most days you can find her outside walking or writing about spiritual formation while sipping dark roast coffee in a thrifted mug.
https://www.terriconlin.com.