There is a part of me that actually likes doing my taxes. I take satisfaction in plugging in and calculating numbers, reviewing my past year, and ending up with a picture of my net worth. Regardless of how I feel about the numerical amount of my net worth, at least it's all there in black and white.


The IRS cares about my worth in a way few other institutions can communicate. Employers, like the IRS, often communicate our worth in dollar signs. School systems evaluate students and communicate their worth in letter grades (at a bare minimum, of course; good educators also communicate a student's worth through listening and nurturing). Paychecks and letter grades… it's all there in black and white.


Of course, these examples are not indicative of one's true value. These measurements of achievement and value are the least important aspects of one's humanity. And that's the rub; the things that don't matter (in an ontological way) are the things that most easily influence our understanding of our worth.


I know of an individual who is a platinum-level VIP at a casino. She has lost tens of thousands of dollars (if not more) over the past decade due to her gambling addiction. The more she loses, the more special the casino treats her. She receives monthly gifts, free money to bet with, handwritten notes from management, complimentary food and drinks, and special events just for other "big spenders." The casino knows exactly what her value is and treats her accordingly. She feels seen and appreciated by the casino in a way that is unmatched outside the casino walls. Her response is to spend even more time and money there.


The casino, of course, does not actually see her or value her any more than the IRS sees or values anyone on any meaningful or personal level. But when someone is so desperate to be seen and valued, it is dangerously enticing to turn to the wrong places to experience that relationship and sense of value.


In addition to my experiences as a taxpayer, student, and employee, I also identify as a son, husband, father, friend, and neighbor. My value in these spheres of my life is harder to quantify but infinitely more important. Am I a good father? Am I a valuable part of this community? These are more difficult questions to answer. And when I can't answer these questions, I feel the tug to base my value on those black-and-white measurables such as my income and possessions. This ultimately leads me to experience disappointment (because who among us believes we ever have "enough"), followed quickly by shame.


Religion and philosophy offer a wide variety of helpful and not-so-helpful ways to answer or reframe the question of one's value. "Your value was determined by Jesus on the Cross." "Your suffering is a result of seeking the experience of being valued." "Your value is related to the amount of good you are doing in the world." "Be content with what you have."


For me, at least in this season of my life, it is enough to recognize that I want to be valued. It is enough to remember that I am often drawn to search for that value in unhealthy places. It is also enough to sit with people and listen to their stories. Listening to others reminds me of our shared desire to be seen and valued.


So, thank you for listening, for it has been a gift to me.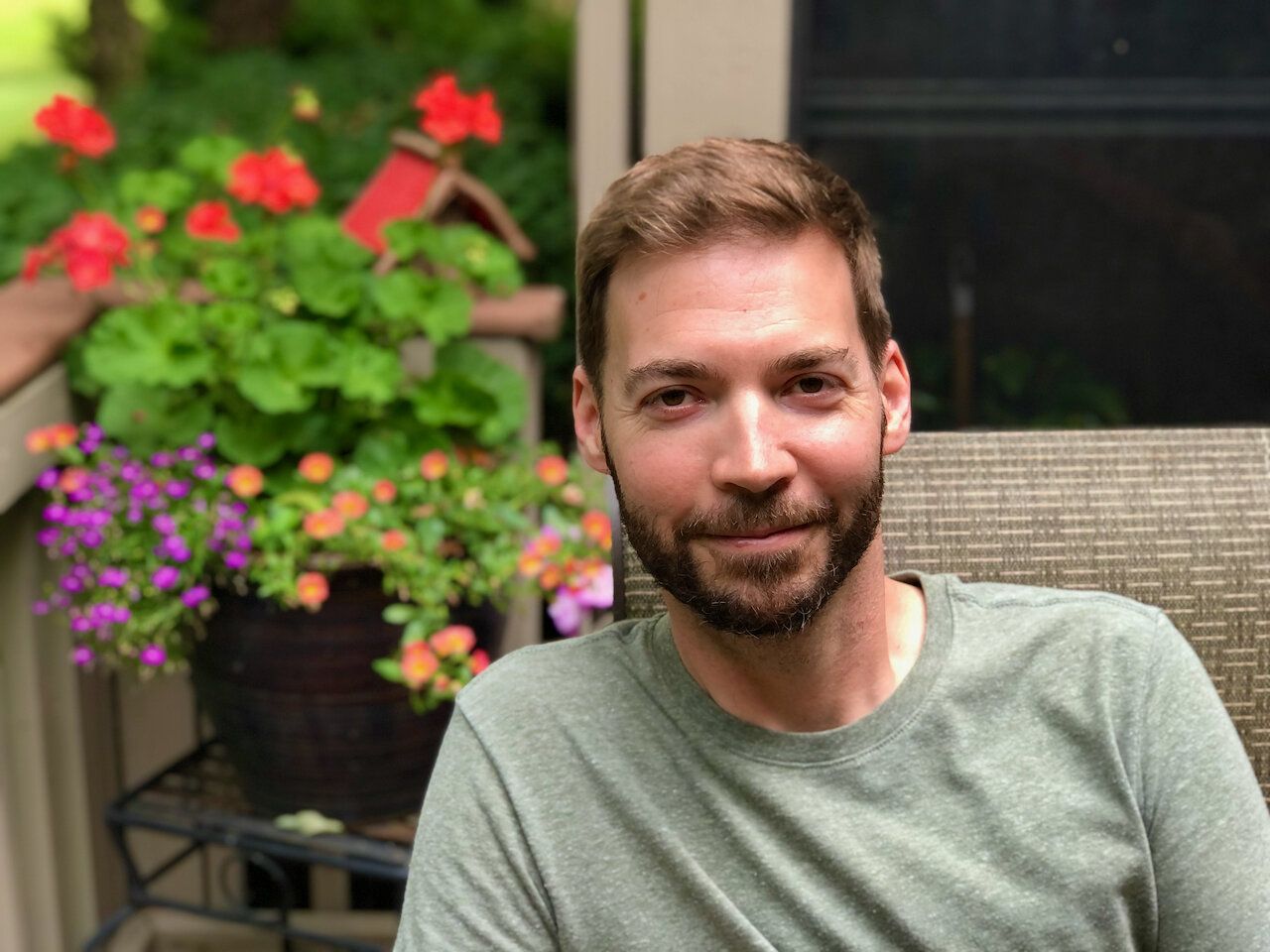 Aaron Stamper


Aaron Stamper, M.Div, is a former pastor and interfaith hospital chaplain who has found his calling as a spiritual director through Spiritus Center. He is a contemplative at heart and is happy to connect with others and with the divine in a church, a walk through the woods, an honest conversation, or in the pages of scripture. Residing in Columbus, Ohio, he is able to serve as a digital soul companion to people across geographic boundaries. Aaron earned an M.Div degree from Fuller Theological Seminary, a Certificate in Christian Spiritual Formation from the Renovaré Institute, and a Certificate in Spiritual Direction from George Fox University. He served as an ordained minister in the Evangelical Lutheran Church in America (ELCA) for 12 years and has a particular gift for accompanying pastors through their unique challenges. Learn more (and read Aaron's book) at
www.spirituscenter.org
.